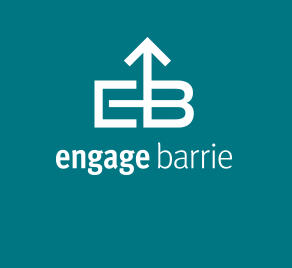 Engage Barrie is a collective that formed in 2019 to help foster an equitable community, mobilize and empower people, and build an engaged local democracy.  We believe that the more people who share their ideas about our city, the more diverse, representative and equitable our municipal actions will become.
---
Ranked Ballot Elections
In summer 2020, the City of Barrie agreed to make ranked ballots a referendum question in 2022 – joining a group of cities working towards adopting this more democratic method of selecting Council. In October, the Provincial government proposed a bill to eliminate that choice for municipalities.

(This motion was piggybacked on a bill that was intended to deal with COVID recovery – without any explanation as to how eliminating municipalities' right to choose their election procedure would have anything to do with a COVID recovery!)

MUNICIPALITIES NEED TO BE ABLE TO MAKE THEIR OWN CHOICES
about how best to select their own representatives

While we usually deal with municipal politics, this is a provincial proposal that is hurting our and all other municipalities. So we're urging you to contact your MPPs and tell them to not take away our ability to choose our election process.

The MPP for Barrie - Springwater - Oro-Medonte (Barrie North) is Doug Downey. The MPP for Barrie - Innisfil (Barrie South) is Andrea Khanjin.
Tell your MPPs
We want to KEEP our right to choose!
Act Now – motion before Council Nov.2
On November 2, General Committee will be discussing Councillor Kungl's motion to request the Provincial Government to reverse their proposal to remove the Ranked Ballot Option currently available for municipal elections.

Please call or email your Councillor (contacts below), and confirm you want Barrie to make its own decisions about how to vote for City Council.
Ranked Ballot Elections
Media Coverage
1. Barrie Today interviewed Engage Barrie's Brandon Rhéal Amyot, October 21, about the province's announcement to prevent municipalities from choosing their own electoral system.

2. The Barrie Advance interviewed Engage Barrie's Jennifer van Gennip about ranked ballots August 5

3. Jennifer van Gennip and Dave Meslin join Michael Speers's podcast "Struggle In the Suburbs" episode: "Why Ranked Ballots?

4. CBC recently did a Q&A with Councillor Arielle Kayabaga, who made history as the first Black woman to sit on council in London, ON. She credits London's use of ranked ballots for her to enter the race – as candidates could concentrate on policies, instead of focusing on how to politically attack each other.

5. Toronto Star article on the province's proposed scrapping of ranked ballots – including information of why this move is a step backwards.